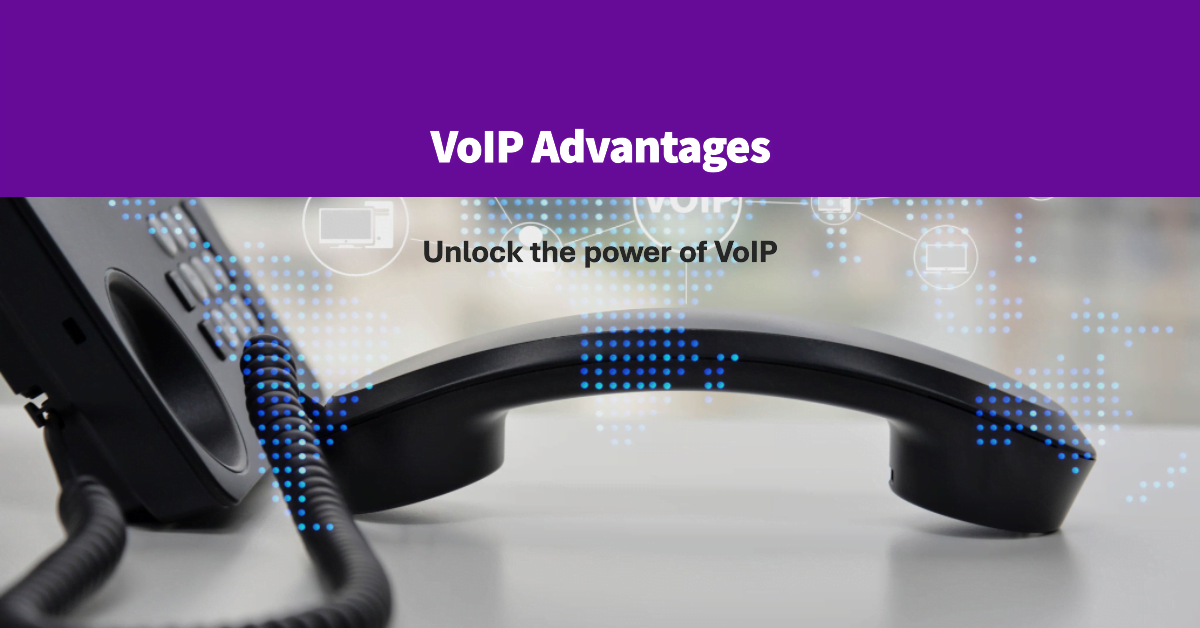 VoIP Advantages for South African SMEs
In an increasingly competitive landscape, many South African small and medium-sized enterprises (SMEs) are turning to the power of Voice over Internet Protocol (VoIP) services to revolutionise their communication strategies. But what makes VoIP so advantageous for SMEs? Let's explore the benefits and the potential it holds for South African businesses.
1. Cost-Efficiency: A Practical Solution for SMEs
VoIP holds the trump card when it comes to cost-effectiveness. Traditional telephony systems often require businesses to maintain separate networks for voice and data, which can be an expensive endeavour, especially for SMEs. VoIP, on the other hand, leverages your existing internet connection, removing the need for such dual networks and, consequently, leading to significant savings on communication costs. It's not only about the reduced costs of calls themselves but also about savings on infrastructure and maintenance. It's a financially smart move for budget-conscious businesses aiming for growth.
2. Scalability: Growing with Your Business
Flexibility is the name of the game for VoIP systems. Their intrinsic scalability makes them an excellent choice for growing businesses. With a VoIP system, you can easily add or remove users to fit your business needs. This pay-as-you-go model ensures that you are only investing in what you use, allowing businesses to adjust according to market changes and growth projections. Such flexibility is a boon for SMEs, enabling them to remain agile and responsive in a competitive business environment.
3. Enhanced Communication and Collaboration: More Than Just Voice Calls
VoIP goes beyond just voice calls. Today's VoIP systems offer a comprehensive suite of collaboration tools that include video conferencing, instant messaging, file sharing, and screen sharing. These features make communication more dynamic, fostering better collaboration within your team. For businesses operating with remote workers or across multiple office locations, these tools can make a world of difference. Employees can collaborate in real-time, leading to increased productivity and a unified workforce. Our Kwik Voice for Teams service is designed with this purpose in mind. Read our comprehensive guide to Unified Communications.
4. Mobility and Remote Work Support: Anywhere, Anytime
In the age of remote work and mobile offices, a flexible and accessible communication system is not a luxury but a necessity. VoIP stands tall in this regard by allowing employees to make and receive calls from anywhere, provided they have an internet connection. All it takes is a smartphone, laptop, or any VoIP-enabled device, and your employees can be reachable, whether they're working from home, on the road, or at a coffee shop. This superior mobility not only supports remote work but also ensures business communication continuity, a key factor in maintaining operational efficiency and customer satisfaction.
5. Improved Customer Service: Raising the Bar
With features like call forwarding, automatic call distribution, and Interactive Voice Response (IVR) systems, VoIP can do wonders for your customer service. By effectively managing incoming calls, ensuring prompt response, and minimising customer waiting time, you can offer your customers a superior service experience. Happy customers often lead to repeat business and positive word-of-mouth, invaluable for SMEs looking to build a strong market presence.
6. Seamless Integration with Other Business Systems
VoIP's ability to integrate with other business systems like Customer Relationship Management (CRM) and Enterprise Resource Planning (ERP) software is a major plus.
This integration capability allows for seamless data exchange, providing employees with crucial information when they need it. For instance, when a customer calls, your representative can have all their details on screen, helping them to deliver personalised service and resolve issues more efficiently.
In Conclusion
VoIP is not just a smart solution for business communication; it's a strategic tool for business growth. From cost savings to enhanced collaboration, its benefits are many and varied. And with the right IT support, you can seamlessly integrate VoIP into your existing business operations. If you're an SME in South Africa looking to explore the potential of VoIP, don't hesitate to reach out to us today to learn more about our Kwik Voice business communication offering and how we can help you optimise your business communication.