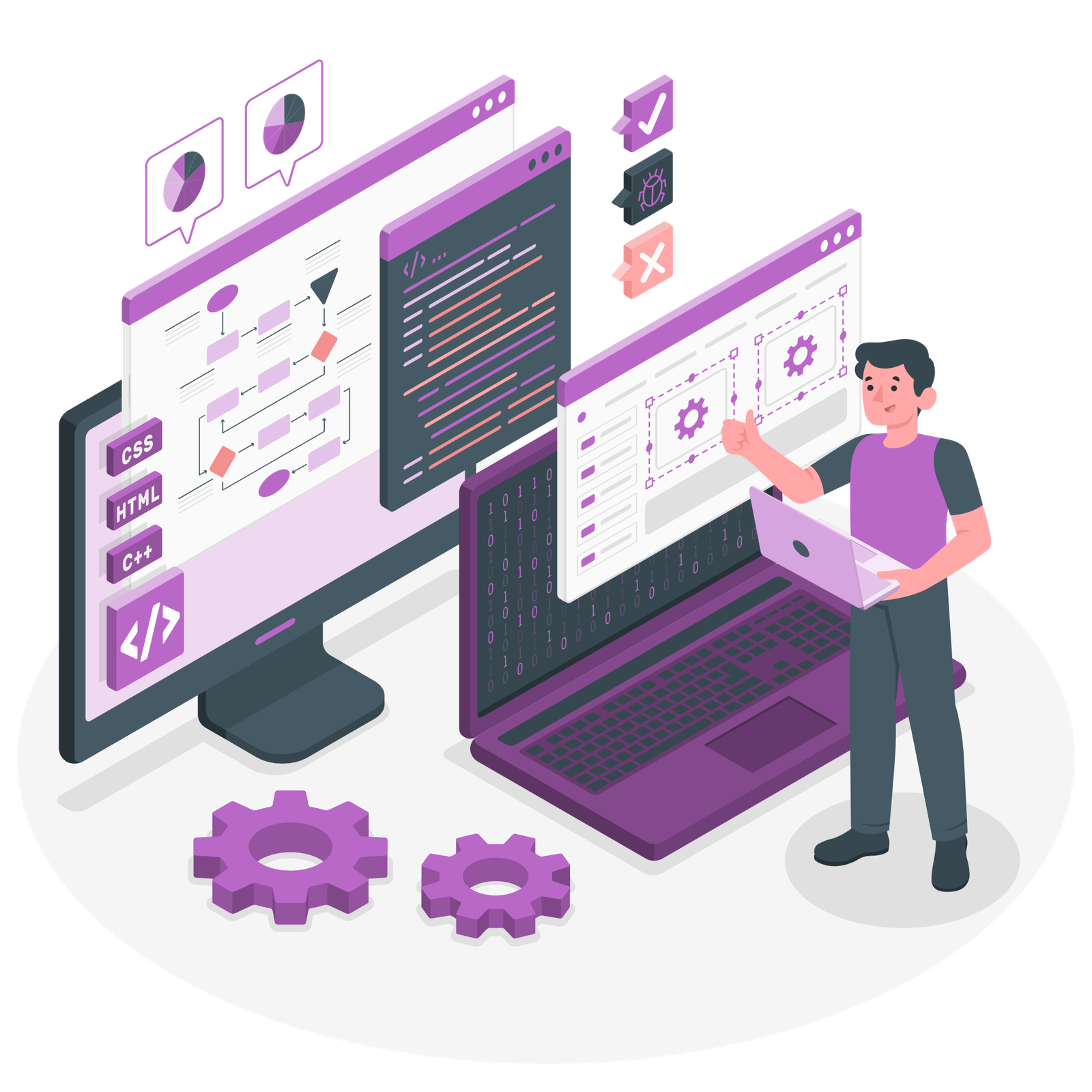 Managed Service Provider

:
Ensuring Optimal Performance
.
Kwik Support is a Managed Service Provider dedicated to providing the best IT support services for businesses and home-office users across South Africa.
To achieve this, we utilise cutting-edge Remote Management and Monitoring (RMM) tools to proactively monitor, maintain, and support your devices, ensuring optimal performance and security.
"Kwik Backup is a game changer!"
Device Monitoring and Remote Support
.
Our device monitoring solution installs a device agent on your PCs, notebooks, and servers, which continuously monitors for general performance issues, such as high CPU and RAM usage, disk faults, disk space availability, event log warnings, and service failures.
This proactive approach helps us identify and resolve potential problems before they can impact your business operations.
The device agent also co-installs TakeControl remote control software, allowing our engineers to remotely access and support your devices.
This ensures fast and efficient issue resolution, minimising downtime and disruptions to your workflow.
Automated Procedures and Patch Management
.
In addition to device monitoring, our RMM tools offer various add-on options to enhance your IT support experience:
Automated procedures: Our RMM tools can run remote automation scripts to mitigate device issues, such as print spooler problems or temporary file build-up. These scripts also allow for remote software deployment, streamlining the installation process for your devices.
Patch management: Our RMM tools schedule scans and installations of Windows updates and third-party software patches, ensuring your devices stay up-to-date and secure. This includes commonly installed software like Adobe Reader and Google Chrome browser.
NetPath Monitoring for Network Performance
.
NetPath monitoring is a crucial service that tracks the TCP network connection and route of endpoints external to your network, such as mission-critical hosted voice PBX servers or AWS servers. By monitoring the entire route from a designated server on your network to the external endpoint, we can detect latency and packet loss issues in real-time.
Our RMM system provides a detailed graphical history of network route performance, with SMS and email alerts sent to our helpdesk team if monitoring thresholds are exceeded. This triggers an automatic ticket creation in our helpdesk system, allowing our team to investigate and resolve issues promptly.
Ticket Logging and Helpdesk Support
.
To ensure a seamless support experience, all support requests are logged in our helpdesk system as support tickets. Device issues detected by the monitoring agent that exceed set thresholds are also automatically logged, allowing our helpdesk team to review and resolve them efficiently.
By leveraging RMM tools and our dedicated helpdesk support, Kwik Support can deliver unparalleled IT support services for your business. Contact us today to learn more about how our IT support solutions can help your business thrive.