Home Office IT Support Services

:
At Kwik Support, we understand the central role technology plays in our lives, especially when it comes to work and staying connected with the world.
That's why we've developed our Home Office IT Support package, designed specifically for home and home office users.
This package is bundled with the same tools and technologies we use to support our business customers, ensuring you receive top-tier service.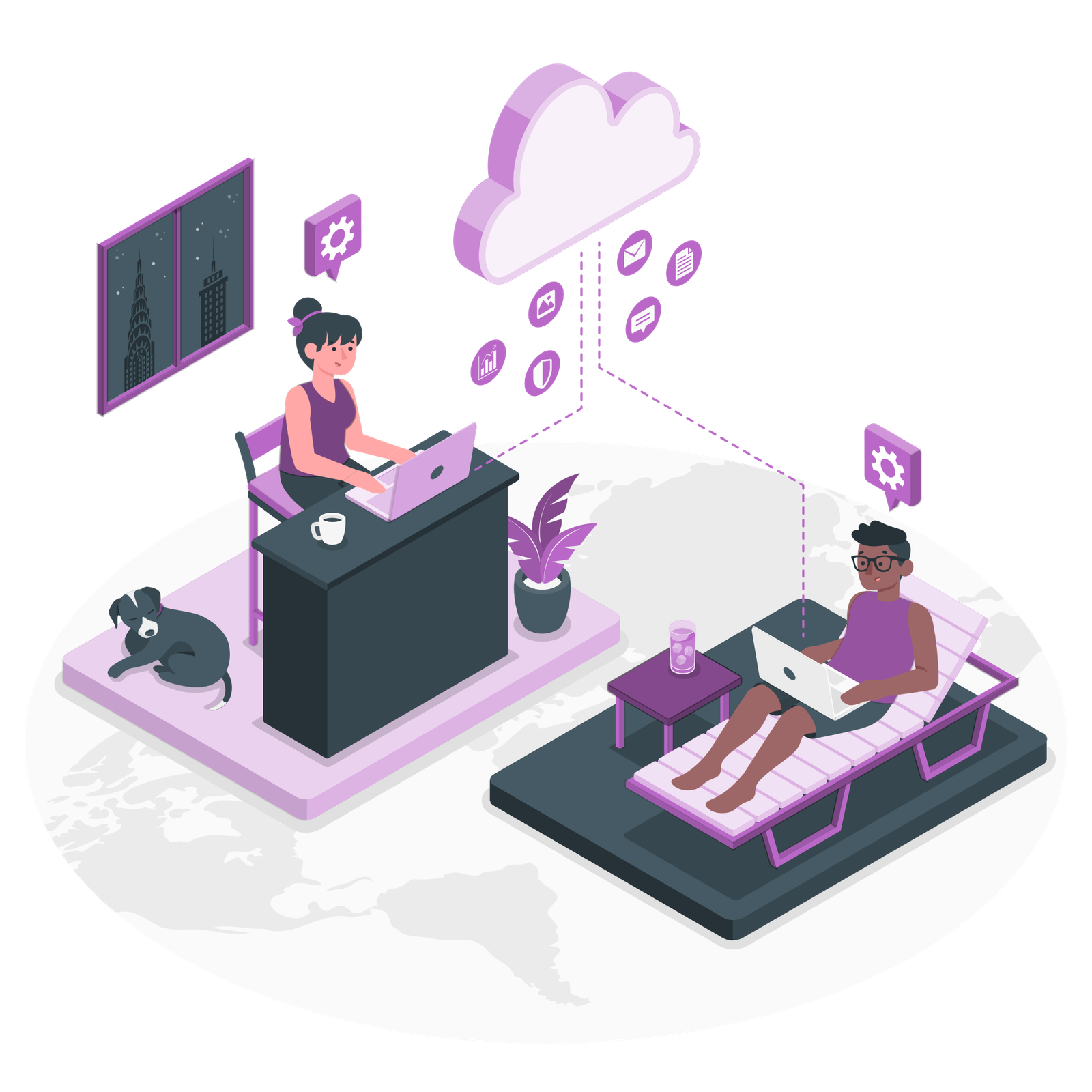 "The team always responds quickly and solves our IT problems efficiently."
Comprehensive IT Support
.
Our Home Office IT Support package includes support for both Windows and MacOS, addressing hardware and software performance issues, virus/malware removal, and support for Microsoft Office/365, Google Workspace, and other third-party software.
We also provide internet connectivity/WiFi support, printer and peripheral setup, and full-service IT support.
Security is a priority for us. We provide regular Windows/Mac and third-party software patch updates to resolve known vulnerabilities.
We also offer optional anti-virus protection against viruses, malware, and ransomware, and an optional cloud backup service to store your critical data offsite.
Extended Support Hours and Rapid Response
.
Our Home Office IT Support is available from 8AM to 9PM on weekdays, with optional after-hours support at discounted rates.
Support requests can be logged by clicking the Kwik Support icon on your desktop, allowing for immediate remote support from a Helpdesk Engineer.
If required and depending on your location, we can arrange on-site support. Our network of support contractors covers many major cities, and we'll do our best to accommodate your needs.
Privacy and Transparency
.
Your privacy is important to us. The Customer must approve a remote session before an Engineer can access the Customer's device.
Our device monitoring agent does not monitor or log Customer activity.
All issues detected by the device monitoring agent are logged and tracked in our Helpdesk system, and we provide a month-end report detailing all work done and issues resolved.
Get Started with Kwik Support
.
To sign up for our Home Office IT Support package, simply contact us.
We will discuss your preferred options and initiate the package. A Helpdesk Engineer will then contact you to install the device agent and applicable software options.
Once the job is complete, you will receive confirmation via email, along with a report on all work done and a device issue report at the end of the month.
Still have questions about our Home Office IT Support package?
We've compiled a list of frequently asked questions to help you understand our service better.
Visit our FAQ page to get detailed answers to common questions and concerns.