Managed Firewall for Home Office
Smart Access Unified Threat Management
Managed Firewall for Home Office
Smart Access Unified Threat Management
Is Your Home Office Network Secure And Productive?
The home office has become a permanent fixture. As a home office user, it's essential to ensure your home network is secure and conducive to productive work.
Kwik Support introduces Kwik Shield Managed Firewall for Home Office, a next-generation managed firewall providing deep-packet inspection, application level inspection, and intrusion prevention/detection by leveraging intelligence from outside the firewall. This smart access Unified Threat Management (UTM) device is located at your home office, giving you the ability to remotely control your entire network via the Cloud.
With bandwidth being a valuable resource, it is crucial to maintain its usage for work-related activities. Kwik Shield for Home Office is ideally placed to guard against bandwidth misuse, ensuring your network remains optimised for work.
Introducing Kwik Shield for Home Office
Kwik Shield, a smart access Unified Threat Management device located at your home office, lets you manage your entire network from a centralised hub.
Kwik Shield empowers you to: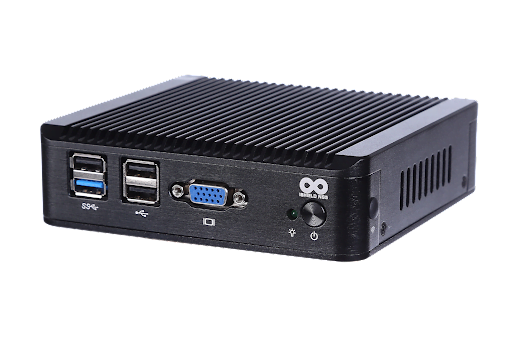 Kwik Shield SMB
Ideal for 200mbps or slower connections
Suitable for up to 200 users
Kwik Shield Benefits for Home Offices
In a world where the home has become the new work hub, our customers have found numerous benefits to having Kwik Shield for Home Office. It includes remote access to security systems, bandwidth limitations and insights into network usage.
Camera System Remote Access: with complimentary DynDNS name – no static IP required.
Restrict Access: by blocking unsafe/explicit websites or content
Monitor Usage: to understand how your bandwidth is being used
Time Conditions: allow for restricting/limiting internet access at specific times
Key Features of Kwik Shield for Home Office
Locally Supported: A proudly South African product with local support
Value for Money: Competitive and stable pricing
National Footprint: A widespread network across South Africa
Reports: Identity-based reports for easy identification of online misuse
Per Device Identification: Comprehensive asset register of all internet-connected devices
Internal Firewall: Prevents malware from spreading across networks
VLAN/Network Management: Single device to manage your entire network
Accountability: Built-in, cloud-based audit logs and reports
Active Safety: Regular network scanning for active safety
HTTPs and HTTP Proxy: No certificate installation required
IP Block/VLAN Based Identifiers: Manage network block rules
Captive Portal: Simplifies user management with session tracking on shared devices
Google Safe Browsing API: Built-in protection against phishing sites and zero-day attacks
Traffic Shaping: Limit bandwidth for non-work-related sites
DNS-DOH Blocking: Controls DNS traffic and improves visibility by disabling DNS over TLS
VOIP: Prioritises VOIP calls with dequeuing and guaranteed bandwidth
Automated Email Reporting: Top ten reports delivered to your inbox
Connection Monitoring: Manages poor internet connections with built-in logging and email notification on failure
IDS and IPS: Built-in intrusion detection and prevention systems
Automated Link Failover: Ensures seamless transition to backup internet link
Hammer Protection: Protects against DDoS and brute force attacks
DynDNS: Provides easy remote network access with DynDNS names created by us
OpenVPN: Secure certificate-based remote network access
Time-Based Blocking: Allows/block access to specific content at specific times
Equip your home office with a secure and productivity-enhancing network environment with Kwik Shield for Home Office.