Managed Firewall for Business
Smart Access Unified Threat Management
Managed Firewall for Business
Smart Access Unified Threat Management
Does Your Business Network Exhibit Peak Performance and Robust Security?
Kwik Shield for Business, an offering from Kwik Support, is your next-generation managed firewall for business designed to carry out deep-packet inspection, which includes application-level inspection and intrusion detection/prevention, bolstered by real-time intelligence from beyond the firewall confines. Also known as a smart access Unified Threat Management (UTM) device, Kwik Shield is stationed right at your office, empowering you to control your entire network remotely via the Cloud.
As SaaS and VoIP solutions become the business norm, bandwidth management turns critical. Kwik Shield, poised at your network's perimeter, ensures optimal bandwidth utilisation by preventing non-work-related usage during business hours.
Introducing Kwik Shield Managed Firewall for Business
Kwik Shield for Business, a smart access Unified Threat Management device located on your premises, lets you manage your entire network from a centralised hub.
Kwik Shield for Business empowers you to: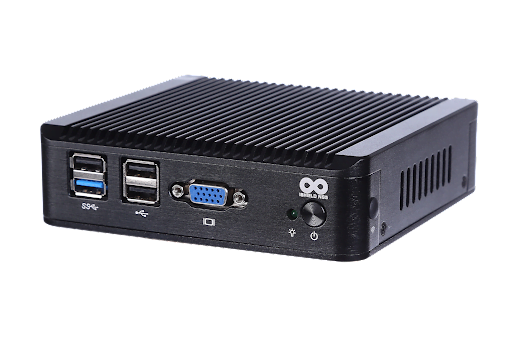 Kwik Shield SMB
Ideal for 200mbps or slower connections
Suitable for up to 200 users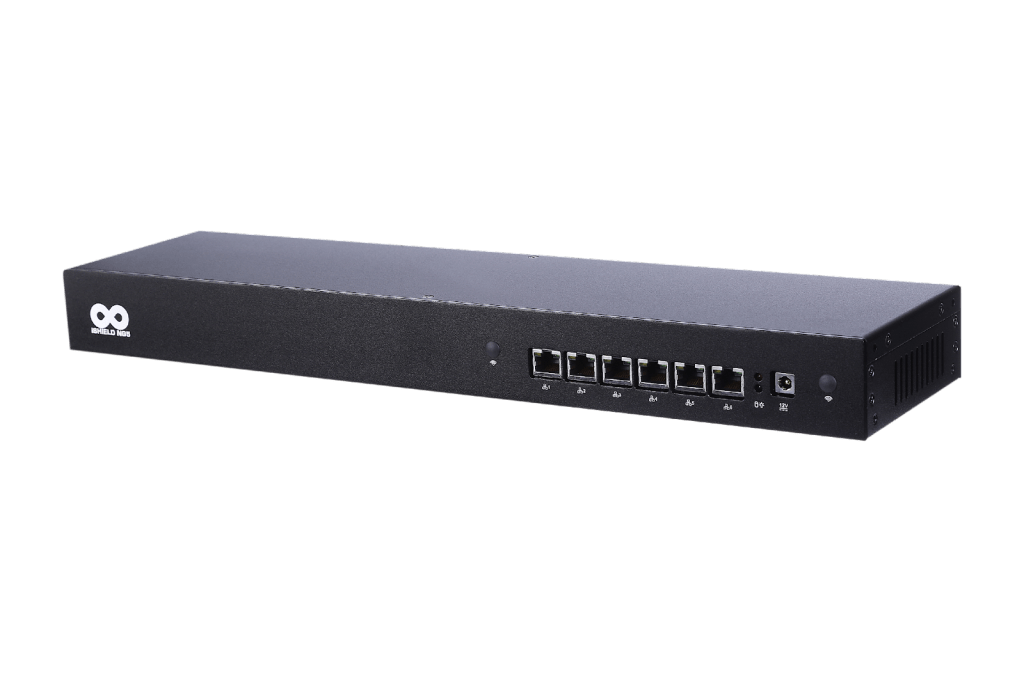 Kwik Shield Enterprise
Designed for gigabit links
Perfect for 200+ users
Key Benefits of Kwik Shield for Business
Remote Access: Access your office using a custom, free DynDNS name with no static IP or third parties required.
Network Identities: Manage guest networks with unique network identities.
URL Blocking: Restrict access to certain websites with time-based blocking and pre-made blacklists.
VLANs: Set up Virtual LAN networks via Kwik Shield for simplified network management.
Traffic Shaping: Prioritise work sites and VoIP calls by limiting the speed for unproductive websites.
Google Safe Browsing: Shield against zero-day attacks and phishing sites.
Exclusive Features of Kwik Shield for Business

Locally Supported: Proudly South African with local support.
Value for Money: Competitive, stable pricing.
National Footprint: Large network throughout South Africa.
Reports: Identity-based reporting for easy identification of online misuse.
Per Device Identification: Full asset register of all internet-connected devices.
Internal Firewall: Prevents malware spread between networks.
VLAN/Network Management: One device to oversee your entire network.
Accountability: Built-in, cloud-based audit logs and reports.
Active Safety: Regular network scanning.
HTTPs and HTTP Proxy: No need for certificate installation.
IP Block/VLAN Based Identifiers: Facilitates entire network block rules.
Captive Portal: Simplifies user management with session tracking on shared machines.
Google Safe Browsing API: Built-in feature protects users against phishing sites and zero-day attacks.
Traffic Shaping: Controls bandwidth for undesirable/unproductive sites.
DNS-DOH Blocking: Enhances visibility by controlling DNS traffic and disabling DNS over TLS.
VOIP: Ensures prioritisation, dequeuing, and guaranteed bandwidth for VOIP.
Automated Email Reporting: Top ten reports delivered straight to your inbox.
Connection Monitoring: Manages poor internet connections with built-in logging and email notification on failure.
IDS and IPS: Intrusion detection and prevention systems built in.
Automated Link Failover: Seamless transition to backup internet link.
Hammer Protection: Protects internal equipment from DDoS and brute force attacks.
DynDNS: Provides easy remote access to the network with DynDNS names created by us.
OpenVPN: Ensures secure certificate-based remote access to your network.
Time-Based Blocking: Blocks/allows access to specific content at specific times.
Explore the potential of a more secure, productive business network with Kwik Shield for Business.