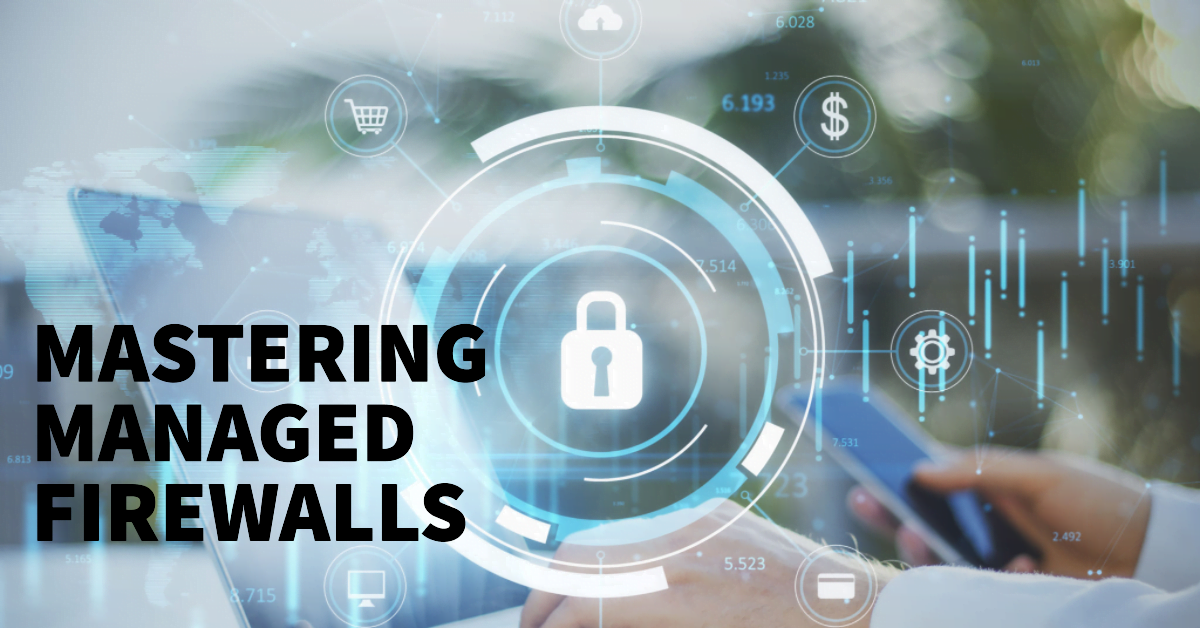 Key Benefits for Businesses and Home Offices
In-Depth Analysis: Exploring the Merits of Managed Firewalls
Understanding the difference between a traditional firewall and a managed firewall is crucial for any organisation striving to maintain robust cybersecurity. A managed firewall service goes beyond just hardware or software – it's a complete package that includes professional management and support, 24/7 monitoring, reports, and updates.
Managed firewalls are a part of Kwik Support's Managed IT Security solutions, which provide an all-round defence mechanism for your digital environment.
Superior Protection Against Threats
The world of cybersecurity is not static – new threats emerge daily, and existing ones continue to evolve. Traditional firewalls can become quickly outdated as they struggle to keep up with the ever-changing scope of threats. On the other hand, a managed firewall service ensures you have up-to-date protection at all times.
Managed firewalls are continually updated with the latest threat intelligence to defend against emerging threats. With 24/7 monitoring and real-time response, managed firewalls can swiftly neutralise threats before they infiltrate your network.
High-Level Expertise and Support
When you opt for a managed firewall service, you gain access to a team of IT experts dedicated to your cybersecurity. These professionals have the skills and knowledge to manage and maintain your firewall to the highest standard, ensuring optimal performance and maximum protection.
For businesses, this expertise can be invaluable – cybersecurity professionals can be expensive to hire and train in-house. A managed service provides the expertise you need, when you need it, saving you time and resources.
Similarly, for home offices, having professional support can be reassuring. You may not have the technical knowledge to configure and manage a firewall effectively, but with a managed service, you don't need to. You can rest easy knowing your network security is in capable hands.
Compliance and Reporting
Compliance with data protection and cybersecurity regulations is crucial for many businesses. Managed firewall services help you meet these requirements by providing features like intrusion detection and prevention, web filtering, and secure VPNs.
Furthermore, a managed firewall service provides regular reports, giving you visibility into your network security. These reports can be useful for internal audits, demonstrating compliance, and identifying potential areas for improvement.
This concludes the first part of our deep dive into the benefits of managed firewalls. In the next section, we'll cover more benefits, including cost-effectiveness, scalability, and how a managed firewall fits into a comprehensive security strategy.
Cost-Effective and Scalable Solution
One of the standout benefits of a managed firewall service is the potential cost savings it can bring. Traditional firewalls require substantial investment in hardware, software, and the hiring and training of in-house IT staff. In contrast, managed firewalls, such as those offered by Kwik Support, eliminate the need for significant upfront investment. You pay for what you use, making it an operational expense rather than a capital one.
Moreover, managed firewalls are scalable. As your business grows or your needs change, you can easily adjust your service. This scalability ensures you're always getting the best value for your investment.
Comprehensive Security Strategy
A managed firewall service is not a standalone solution; instead, it's a crucial part of a comprehensive security strategy. Managed firewalls work seamlessly with other IT security services, like intrusion detection systems, anti-virus solutions, and secure VPNs, creating a holistic approach to safeguarding your digital environment.
For businesses, this comprehensive approach can provide robust defence against cyber threats. For home offices, it ensures that your sensitive data and networks are well-protected, even in the increasingly targeted environment of remote work.
Reduced Downtime and Business Continuity
Managed firewall services can significantly reduce the downtime associated with cyber incidents. With 24/7 monitoring and swift response, threats can be identified and dealt with before they cause serious damage. This not only saves you money in lost productivity but also protects your reputation.
Furthermore, managed firewall services can play a vital role in business continuity planning. By protecting your network and data, they ensure that your business can continue to operate, even if it faces a cyber incident.
Managed Firewalls: Ensuring Your Future
As we wrap up this deep dive into managed firewalls, it's evident that they are more than just a security tool. They are an integral part of your IT infrastructure, enabling you to secure your digital space while also giving you the flexibility to grow and adapt.
Whether you are a business looking to scale or a home office aiming to secure your sensitive data, managed firewalls offer the flexibility and protection you need. With Kwik Support's Managed Firewall for Businesses and Managed Firewall for Home Offices, you get a service that's not just about addressing current threats, but also about preparing for the future.
Leverage Expertise to Your Advantage
With managed firewalls, you can harness the power of a dedicated team of experts. These professionals bring a wealth of experience and expertise, keeping pace with the ever-evolving cybersecurity landscape. This allows you to focus on your core business or tasks, knowing that your security is in capable hands.
Secure, Grow, Succeed
Managed firewalls offer a sustainable way to secure your digital environment, making it easier for your business or home office to grow and succeed. They are a testament to the adage, "prevention is better than cure," equipping you with proactive security measures that help ward off threats before they can impact your operations.
Embracing managed firewalls means prioritising your security, productivity, and peace of mind. So, why wait? Secure your business or home office today with Kwik Support's managed firewall services, and take a step towards a safer, more efficient digital future.
Conclusion
Choosing a managed firewall service such as those offered by Kwik Support, including the Managed Firewall for Businesses and the Managed Firewall for Home Offices, is a wise decision for businesses and home offices alike. The superior protection, expert support, compliance assistance, cost savings, scalability, comprehensive security strategy, and reduced downtime that you will reap all contribute to your peace of mind and business success.
As we conclude this in-depth exploration of managed firewalls and their advantages for businesses and home offices, we hope this information proves useful in guiding your IT security decisions. Remember, your security is too essential to leave to chance. Consider the wide-ranging benefits of managed firewalls and don't hesitate to reach out to Kwik Support to discover more about their comprehensive services. Your business's success and safety are our priority.